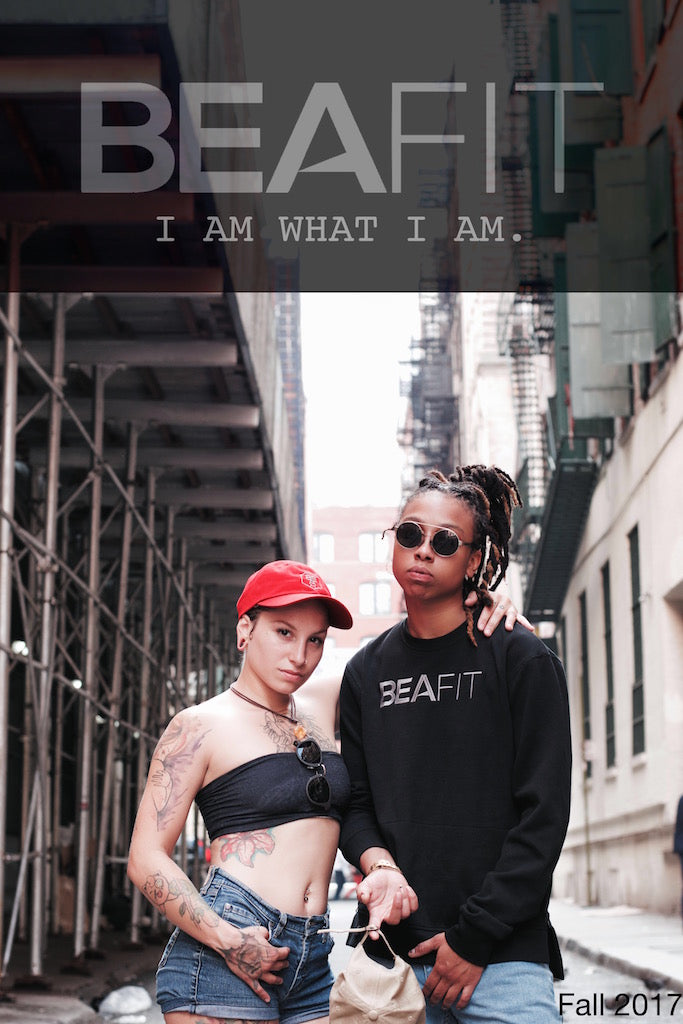 Embracing Who We Are.. This is our story #beafitiawia
I workout intensely so I am always looking for a clothing line provides me good support in my everyday activities. Fitness to me is an everyday motion like waking up brushing your teeth. I want to be "An Inspiration" to the community being involved in the arts of music, dance, & acting. I am what I am, wearing Beafit permits me the action to represent the brand and myself.
I am AI-@aiyaheard
It has been 6 years since I have been into Bodybuilding/Powerlifting. It has connected to my work life as well.  I am now a trainer and a Fitness instructor. I am proud to inspire and empower our community.  Wearing Beafit sets me in a great light to wear our own tomboy/or you can say lgbt active wear so I can wear something that fits me and is for me as well.
I am Jess-@kiiilemwithkindness
"When I was younger, I would record music videos and recite the dance moves as a way to stay physically active. Living a healthier lifestyle has given me the ability to express myself through dance and feel what it is like to BE EMPOWERED ALWAYS."

I am Brianna-@a_new_feel
I have started Crossfit for about 2 years challenging myself physically and  emotionally daily. Wearing Beafit brand while running I feel the fleece doesn't cling to me the  material gives me confidence in the fit for my body. I am proud to have found Beafit which has a positive message, it has a purpose for my positive fitness lifestyle.
I am what I am-@tmchu31